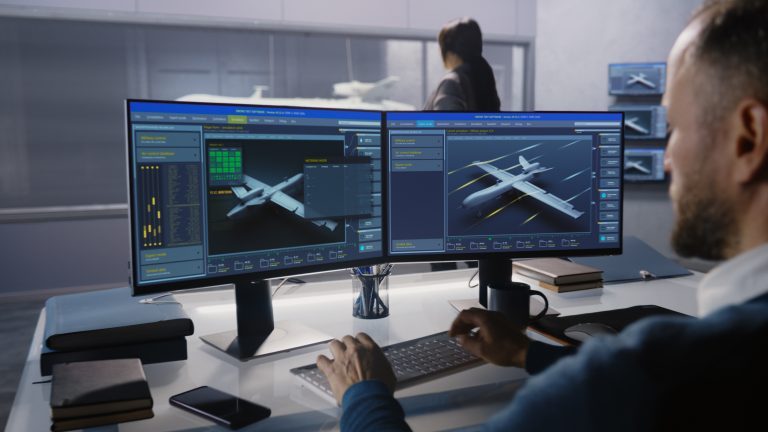 CALM-AA

Linking simulation and testing in aeroacoustics towards improved development processes
Register for the webinar on 22/09/20223
1 – 3 PM
Context and issues
Any means of transport creates turbulence in the air, which is a source of acoustic radiation. In order to control and limit this radiation, which contributes to noise pollution, CALM-AA develops software tools for post-processing data from numerical and experimental simulations for a single project, using unique numerical models and tools. By enabling the convergence of numerical simulation tools and experimental resources, aeroacoustic sources and their propagation in the flow can be identified and characterized. These tools will make it possible to trace the noise's origins in order to prevent it from arising in the first place.
Challenges
01
Enable an effective iterative design approach to radiated noise for concept choices, fine-tuning, etc.
02
Mutually enrich numerical simulation and experimental testing in the development cycle
03
Facilitate technical dialogue and communication between the departments in charge of simulations and those in charge of experimental acoustic validation
Key development points
Obtain more accurate estimates thanks to a more relevant and realistic physical model.
Enrich inverse acoustic source identification methods, both numerically and experimentally.
Use just one tool to process data from different sources: simulation and experimentation.
Apply a unified approach to linking simulation and experimentation throughout a project.
Results and presentation
Work on simulation and experimental data for the cases of a landing gear and a rear-view mirror validates the coherence of the tools developed and their industrial implementation.
Most of the work on this project has been published in international conferences such as AIAA, or in scientific journals.
Connect aeroacoustic computation & testing
We encourage you to attend our webinar, which will show you some concrete examples of how this can be applied.